LIVE STREAM CHECKLIST FOR NEW CUSTOMERS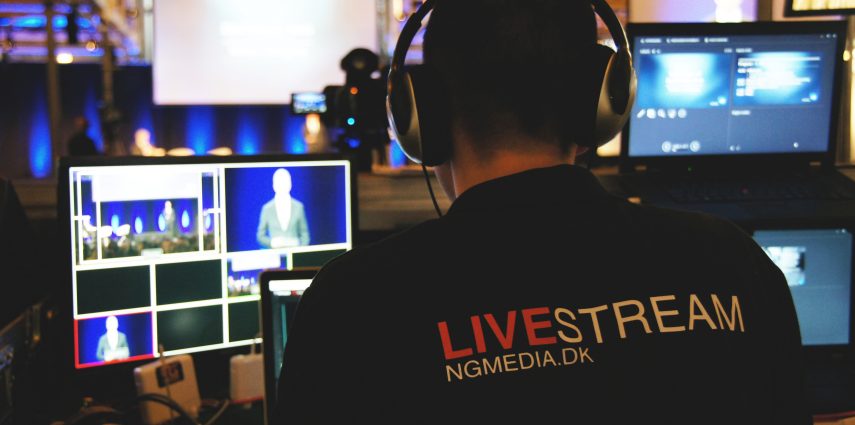 After working with live streaming for quite a while, encountering more than a few first-time live streaming customers, we've made this little checklist for companies and event organizers contemplating ordering a live stream:
Promotion
First off, you'll need to plan a marketing campaign for the live stream.
Live streaming is much like TV broadcasting: poor promotion will most often result in poor viewing rates. So, a meager Facebook post the night before simply won't do if you want your event to virtually reach thousands. Therefore, it's a good idea to start promoting the live stream already a few weeks before the event itself.
Streaming Platforms
Next up is deciding on which platforms your event should be streamed. The standard platforms such as YouTube and Facebook are used if you want to reach as broad an audience as possible, and it easily converts your subscribers or followers to live stream viewers. However, if you want to keep your event closed and only accessible to a paying audience, the TwentyThree live streaming platform is a solid choice. It allows you to choose the option of geo-wall or make the stream password protected, as well as having more control over streaming permissions.
Graphics & Offline Screen
In the process of preparing for the upcoming live stream, don't forget to make sure you have your offline screen graphics ready. These graphics will be used before the beginning of the event and in the breaks, and is a great opportunity to use those "empty" slots in the event effectively. An offline screen could be a picture with the event schedule, event name, logo or a call to action for the audience.
Internet speed and quality
Lastly, make sure that the venue of your event has internet connection, preferably a strong one. The live streaming set-up is dependent on internet to function and the quality of the stream will be determined by the internet speed. Rule of thumb is the following:
– 3 Mb/s – 4.5 Mb/s for HD: High definition 720p resolution video
– 5 Mb/s – 9 Mb/s for HDX: Full high definition 1080p resolution video and high definition audio
So, if you want your stream to be razor-sharp prep check the internet connection beforehand.
That's it; now you are well-equipped to order your first live stream!